~Steph's Seductive Sensuality~
Thursday, October 30, 2014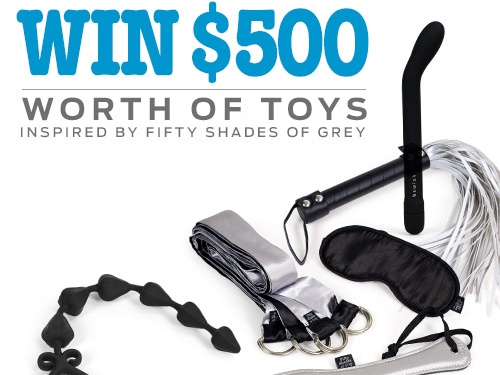 Please and tease your partner into sexual bliss with the X-treme Vibe Nubbie Tongue Pleasure Ring!
TREME VIBE - Tongue Collection Please & Tease your partner into "Erotic Bliss" with the Xtreme Vibe Pleasure Ring Collection.
Super soft sensuous silicone. Super powerful motor. Up to 40 minutes + of powerful vibrating pleasure!
Waterproof and phthalate free. One size fits all.
I'm giving away some Nubby Tongues...
anyone interested in up to 40 minutes of powerful vibrating pleasure? I am...but I'm also in the mood to share the pleasure... with (3) three of you, to be exact.
That's right...(3) three winners will take receive a Nubby Tongue!!
Are you ready to enter?
Of course you are...
Just leave me a comment about why you'd like one or if you'd use it on yourself, or maybe on or with your partner.
Don't forget to leave me your email so that I can contact you if you win.
Best of luck.
(3) Winne
rs will be chosen randomly and
notified via email and have 48 hours to respond or I will need to choose a new winner.
wishing you good vibrations ;))

~Just Steph
Wednesday, October 29, 2014
Ok peeps, it's drinks and dildos tonight.
I'm going with the rainbow glass heart dildo first, because I love the feel of the glass and the nubs and well because I LOVE hearts <3 <3
for only $14.99 right now.
That's a great fuckin deal.
I mean look at this thing...how could you not want it??
And the cool, soft red velvet bag it comes in :)))
MY REVIEW:
This multi-colored nubbed dildo definitely has both eye/hand/feel appeal. The pyrex glass is easy to clean and you don't have to worry about it breaking...seriously...it's safe...and fun...you can even experiment with different temperatures.
The total length is 9 1/4" but the insert-able length is 6 1/2"...perfect right. It's straight, so not a dildo that's gonna do much in way of your g-spot, but believe me, once you get used to the feel of the glass, you will really love this dildo.
And, isn't it pretty? I absolutely LOVE hearts, so it appeals to me in many different ways.
Ok, and I could resist mixing my rainbow glass with a birthday cake martini tonight.
No, it's not my birthday....BUT...
every night with a drink and a dildo is cause for a celebration...
Mmmm, doesn't this drink look divine?
Here's the ingredients....
Birthday Cake Martini, Serves One
3 ounces fluffed marshmallow vodka
1 ounce cream of coconut

(be sure to stir well before using!)
3 ounces Godiva White Chocolate Liqueur
Sprinkles (I used nonpareils)
In a mixer, combine Vodka, coconut, Amaretto and White Chocolate Liqueur. Add ice and shake.
***Serve
in a glass rimmed with sprinkles***
((((
see my fellow freaks
...even the inventor
of this recipe was thinking glass
and nubs...well...nu
bs...sprinkles,
what's the difference, right??))))
And...don't forget the sprinkles...
if nothing else, do it just to match the nice little nubs on the
I know you're feeling me.
Shit, I'm feeling myself :))
Who can do it better, right?
Well, maybe the shower-head..but that's another blog post :))
So, kick back, have a couple drinks and get relaxed...
and then....go to town... get it girls...
with your partner, or with yourself.
We all know that's what we really live for ;)